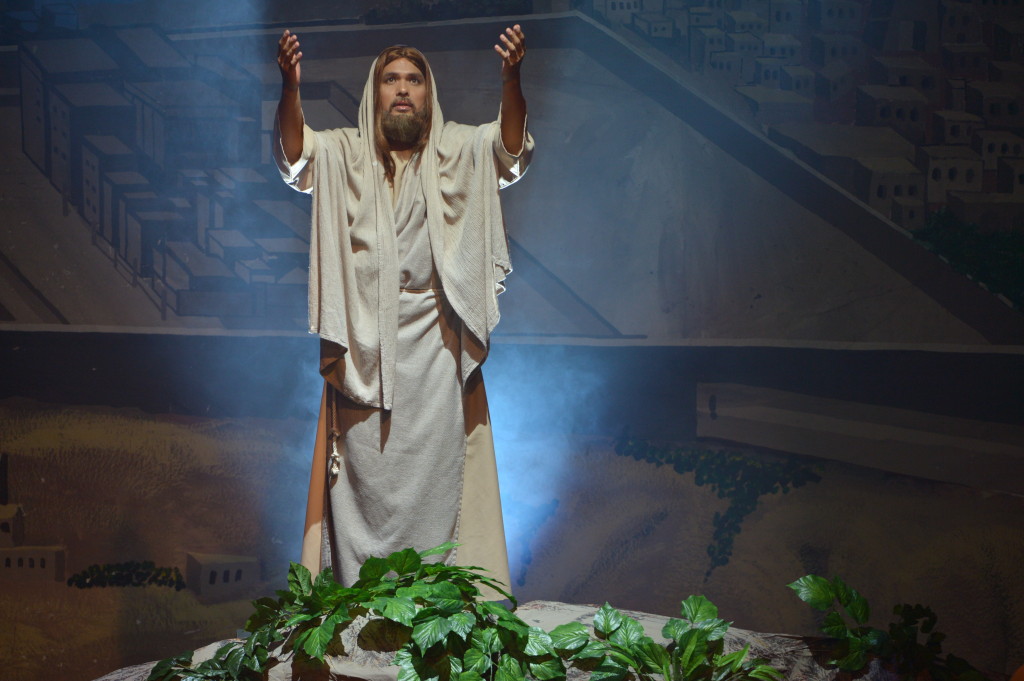 This April, the Banal Na Pag-aaral presents one of its most prominent Lenten traditions, the production of "The Savior of the New City". This powerful, moving drama depicts the life and ministry of Jesus Christ, from birth to the beginning of His ministry, from His Passion and death to His glorious resurrection.
Since its humble beginnings on a small stage at Camp Josepho in Pacific Palisades, California in 1985, "The Savior of the New City" has attracted thousands of people from around the world to relive the story of Jesus Christ.  What began as a simple Holy Week presentation has evolved into a grand production filled with vivid imagery and powerful performances, all encompassed in the miraculous story of our Lord. Throughout the years, the Banal Na Pag-aaral has taken the production to various places, including the Manila Film Center in the Philippines, the Chabot College of Performing Arts Center in Oakland, the Rosemead Auditorium in Los Angeles, as well as the Bridges Auditorium in Claremont. Today, the Banal Na Pag-aaral is proud to present "The Savior of the New City" in its very own Cultural and Arts Center in Ontario, California.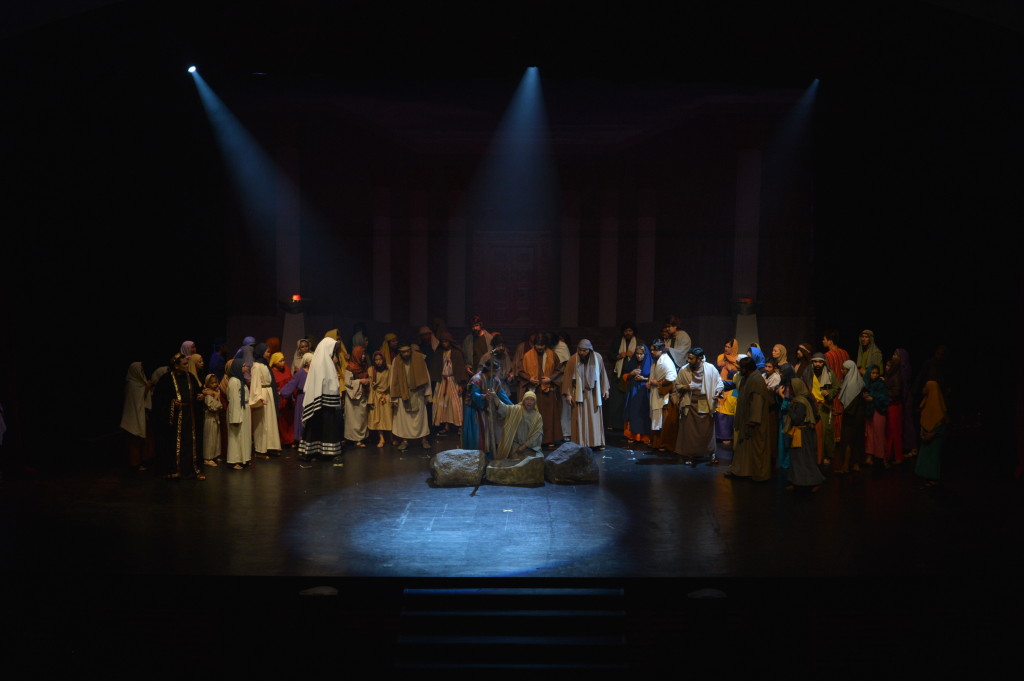 The all-volunteer cast and crew are members of the Banal Na Pag-aaral family who devote countless hours of preparation each year towards the success of this production.  Under the guidance of the director and writer of "The Savior of the New City", Ate Salve Stuart, the performance of the cast is not only a reflection of their talent, but of their faith in and love for God.  This year they hope to once again deliver the universal message of love to the hearts of the people, and invoke in each one an inner awakening of their love for God.
"The Savior of the New City" has been a tremendous apostolate work in the Banal Na Pag-aaral's mission to bring the people back to God, and to bring God back to the people, and we invite all of you to take part in this journey as we celebrate the life and love of our Lord, Jesus Christ.